Quality
Our Quality
"We are an AS 9100 Rev D Certified Company."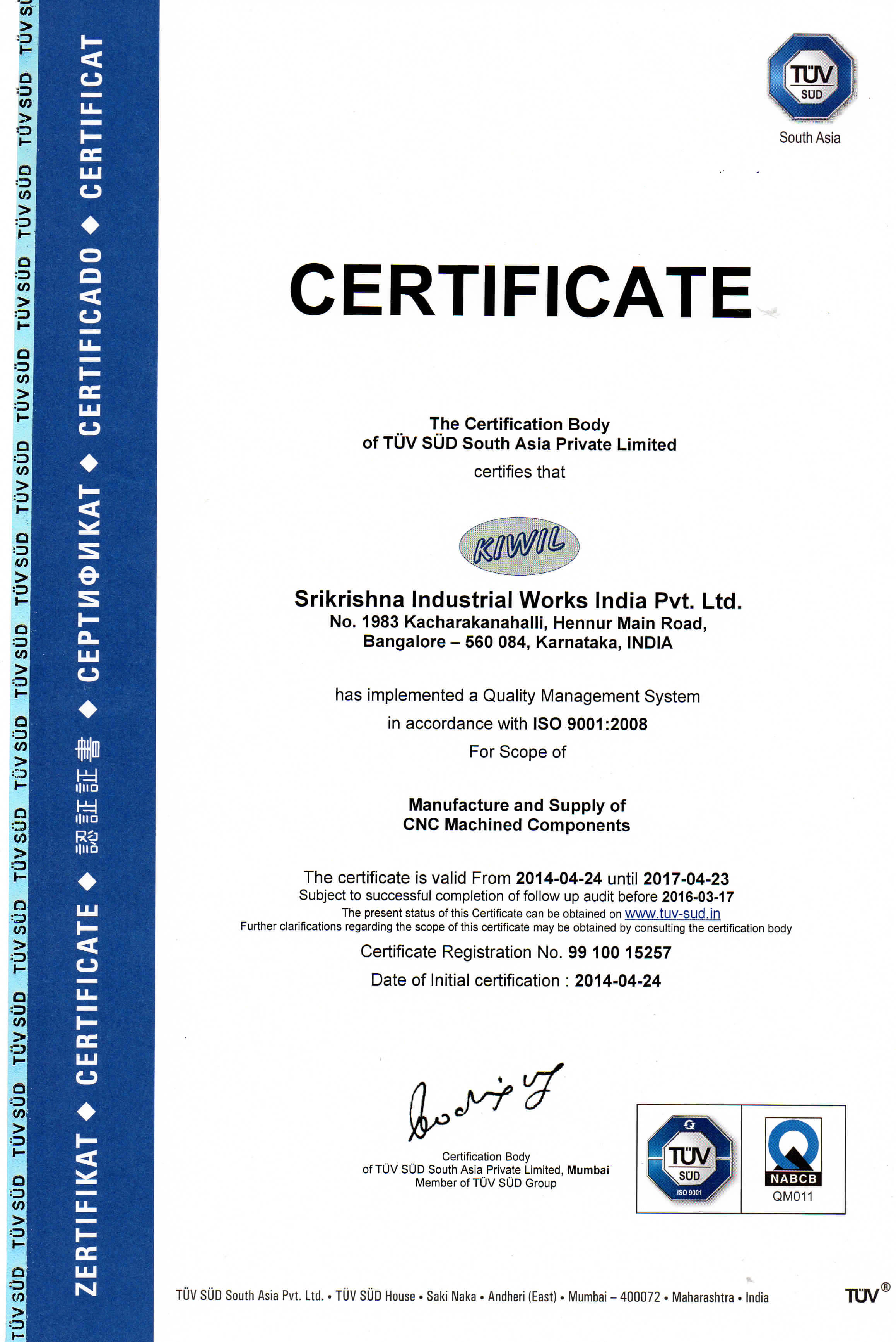 Our Quality Policy
"We are committed to total customer satisfaction through our quality products and services, achieved with customer focus and involvement of our employees, and continual improvement in the Quality Management System"
A total quality management system and certification to AS9100 REV D enables KIWIL to maintain and measure all processes. We are committed to the continuous improvement of productivity, service, quality and efficiency. We demand the best of ourselves and the best for our customers. That is why we incorporate a rigorous quality management system that reflects a continual commitment to supplying high-quality machined parts. Our comprehensive AS9100 certified quality system controls every part from order entry, to final delivery at your dock. Quality engineer relies on the latest state-of-the-art measuring devices to monitor every step of the machining process. From raw material receiving, first piece, in-process, subcontractor services, final completion, to shipping.
In process Inspection Control
Our inspectors are meticulously trained to industrial inspection and testing standards. They have the mechanical expertise to check machine setups, identify potential problems and prevent errors before the parts are made.
Packaging
To prevent damage, we use clean, structurally dependable containers designed to cushion and protect each component. When necessary, components are assembled and packaged in isolated clean areas to prevent contamination. We want all the care and attention that went into the manufacture and design of your product to be evident when it arrives at its destination.